TRANSFORM (NOT CONFORM) Series taught by Dr. Rick Mendoza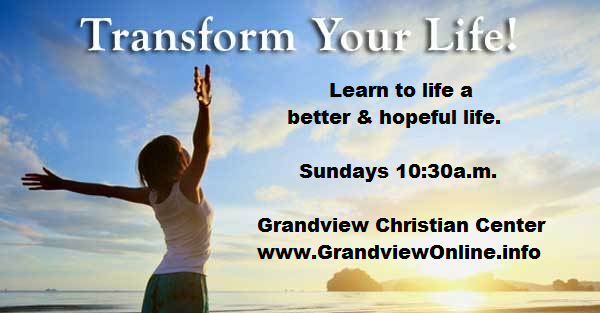 Sunday Aug 1, Financial Health (God's promise & providence)
God is using money to test you. He doesn't just automatically give his blessings to anybody. He tests you first to see if you're responsible. If he can trust you with material possessions, then he can trust you with spiritual power. But if you're not even managing your money well, why in the world should he give you the stuff that really matters?Finances are God's favorite tool to test you. He's using your money to test several things.
Money shows what you love most.
If you really want to know what's important to you, look at your calendar and your credit card statement, because how you spend your time and money tells others what you love the most.
Matthew 6:19-21 says, "Don't store up treasures here on earth . . . Store your treasures in heaven . . . Wherever your treasure is, there the desires of your heart will also be" (NLT). Wherever you want your heart to be, put your money in it, and you'll get interested in it.
Money shows what you really trust most.
Do you trust in your money for security? Or do you trust in God? Do you trust in your happiness, or do you trust in God for your happiness? Do you trust in money to make you feel good about yourself, or do you trust in God to make you feel good about yourself? Money is the acid test of faith.
The Bible says in Proverbs 11:28, "Those who trust in their riches will fall, but the righteous will thrive like a green leaf" (NIV).
Money shows if God can trust you.
Money doesn't just show if you trust God; it also shows if God can trust you. Luke 16:10-12 says, "If you are faithful in little things, you will be faithful in large ones. But if you are dishonest in little things, you won't be honest with greater responsibilities. And if you are untrustworthy about worldly wealth, who will trust you with the true riches of heaven? And if you are not faithful with other people's things, why should you be trusted with things of your own?" (NLT).
How you handle money determines how much God can bless your life. Once you understand that there is a direct connection between money management and God's blessing, you will be motivated to get your finances in order so that God will bless you with spiritual power.
Here are some questions to ask yourself:
What would you say is the desire of your heart? Does the way you spend your money support your answer?
If you lost your job today, what would you do? Do you trust God to provide for you?
How does the way you manage God's resources reveal the depth of your trust in him?
Join us this Sunday at 10:30a.m.
HEALING SERVICE JULY 4TH
NOTES FOR THE HEALING SERVICE:
It is God's will that all the sick be healed of all their diseases and afflictions. I find four main reasons for this:
(a) Jesus healed all who came to Him (Matthew 8:16, 12:15, Luke 4:40 6:19) and this was passed on to the ministry of the apostles. (Acts 5:16).
(b) Jesus healed any and every different kind of affliction (Luke 4:40, Matthew 4:24)
(c) Jesus' Kingdom is a Kingdom that has good health and great hospital care! In Heaven there will be no sickness or crying or pain. When we ask 'Thy will be done on earth as it is in Heaven" we are, among other things, asking for a healed world. When we say "Thy Kingdom come" we are talking about a realm of healing, restoration and authority over disease, demons and afflictions. (Luke 10:1)
(d) God is a loving heavenly Father and we are in His image. Any earthly father wants their child healed of any and every disease and affliction. This is implanted in all people and in all cultures and is thus part of the image of God and the heart of God, thus we can deduce that we have a compassionate, kind and merciful God whose natural tendency is to heal which was Jesus' (God in human flesh) response whenever He saw illness. (Matthew 14:14 NKJV) And when Jesus went out He saw a great multitude; and He was moved with compassion for them, and healed their sick.
Since healing is embedded in the nature of God, the conditions of the heavenly realms and the Lordship of Jesus Christ in His Kingdom then we can expect healing whenever the kingdom of God is manifest today for Jesus is the same yesterday, today and forever. (Hebrews 13:8) Jesus can heal, here, now, and today.
It's the name of Jesus that heals not Peter or John or Paul or the pastor. (Acts 3:12 NASB) But when Peter saw this, he replied to the people, "Men of Israel, why do you marvel at this, or why do you gaze at us, as if by our own power or piety we had made him walk? We have no problem with saying its "not our power" but "not our piety" really hurts!
The name of Jesus operates in combination with "the faith that comes through Him". (Acts 3:16, 14:9) Jesus (not us) is the source of healing faith as well as healing power. Faith is a gift that comes through humility (Luke 17:5-10) hearing God's word to us (Romans 10:17) and asking for it as a free gift. (Ephesians 2:8).
Join us wed. for our Bible Study as we go deeper in this incredible subject.
NOTES FOR PHYSICAL HEALTH
Here is our memory verse for the next two weeks:
1 Corinthians 6:19-20
Do you not know that your bodies are temples of the Holy Spirit, who is in you, whom you have received from God? You are not your own; you were bought at a price. Therefore honor God with your bodies.
1- First and foremost: Grandview Christian Center believes in HEALING. God's will is for us to be whole spiritually and physically. "Dear friend, I pray that you may enjoy good health and that all may go well with you, even as your soul is getting along well." 3 John 1:2
"Healing and deliverance from sins were never supposed to be separate" says Dr. Rick Mendoza who is conducting this sermon series this summer at G.C.C. "Throughout Scripture (including Mark 2) healing and deliverance always worked hand in hand. We were never supposed to have evangelistic ministry, brings people to Christ, and then over here on the side, pray for the sick with trepidation. It was never meant to be separated. As I see the ministry of Jesus in the Bible, healing is as much of the Gospel as is the message of forgiveness."
2- Sunday June 27, we will have a Family Nurse Practitioner speaking to our church on the pragmatically and perspectives of being transformed in your physical health.
3- That Sunday we will dig in a little deeper in the scriptures to lay a foundation on healing and on physical healthiness. (see notes below)
4- On July 4, we will have a worship and healing service. We will enter the presence of God through worship and pray for the sick. Independence Day will be special as we pray for freedom for our physical lives.
5- Join us on Wednesday nights (online- text GRANDVIEW to 48484 to get a link) as we unpack what was taught on Sunday.
Here are some of the sermon notes:
1. God is the healer (Great Physician) not us Exodus 15
2. The redemption that is in Jesus is total, involving every aspect of the person - body, soul, will, mind, emotions, spirit. Isaiah 53:5-6 & 1 Peter 2:24
3. God Established a Right Way of Living Psalms 119:93
4. God also uses modern medicine and medical treatment 2 Kings 20:1& 2 Chr. 16:12
5. God brings healing through miracles Luke 4:40 & John 14:12
For next week: We will be praying for the sick based on: James 5:14 Is any one of you sick? He should call the elders of the church to pray over him and anoint him with oil in the name of the Lord. 15 And the prayer offered in faith will make the sick person well; the Lord will raise him up. If he has sinned, he will be forgiven.
Please contact us for any questions.
SERIES SUMMARY
TRANSFORM, NOT CONFORM:
Each week we will discover practical applications of our week's discussion (by having resident experts speak on that topic...for example, for the week of Physical health, we have a physician) then we will have Dr. Rick Mendoza give us some Biblical foundations on each topic based on the week. Here is an example of the topics for each week:
1- Spiritual health
2- Physical health
3- Mental & emotional health
4- Relational health
5- Financial health
6- Vocational health
Every Sunday we will go through these different topics and every Wednesday, we will have our online bible study that we will all go through TOGETHER- (Using the binder and notes that we will give to you free. Please request your binder or you can pick one up at the Church on Sundays) During these Bible studies we will dig deeper on the week's topic. To sign up for these interactive Bible Studies, please text: GRANDVIEW to 484848 to get your link.
Each week, we will be challenged to memorize a verse.
WEEK ONE verse is:
ANYONE WHO BELONGS TO CHRIST HAS BECOME A NEW PERSON. The old life is gone; a new life has begun! 2 Corinthians 5:17
The further away you get from God, the more your life is troubled
The closer you get to God, the more your life is transformed.
See you this Sunday at 10:30a.m. at Church.
If you are unable to attend, watch our service by texting: GRANDVIEW to 484848
WEEKLY BIBLE STUDIES ONLINE
Wednesday Night Bible Study for the Church- 6:30p.m.
Thursday Men's Bible Study- 7:00p.m.
Friday Women's Bible Study- 8:00a.m.
Monday How to overcome fear & Anxiety-7:00p.m. (this class is full. We will restart another one June 2021)
Please join us in these groups.
Check the tab "ONLINE BIBLE STUDIES" for more information.