We offer full-time, year-round daycare for infants, toddlers and preschoolers in the EL PASO area, providing them with the learning skills they will need for years to come. Our professionally trained, experienced, bilingual staff enjoys working with children. We employ caring, competent, trustworthy teachers who know what it takes to encourage young children to reach their full potential in all areas of growth and development.See for yourself why our learning center is highly recommended.
What makes our daycare one of the best in El Paso:
EL PASO MOST ACCREDITED
Nationally only 10% of daycares are accredited - 100% of ours is!
That's a big difference, and that means our daycare kids are getting the very best.
Here is WHY....
WE LOVE INFANTS

An exceptional place for your baby to thrive and grow
TODDLER/TWOS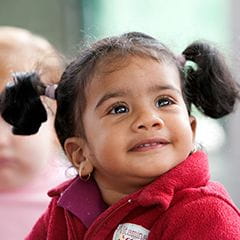 An engaging world where toddlers learn and explore
Preschool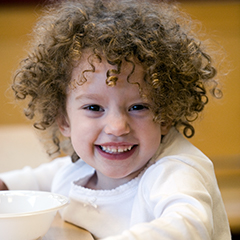 Where curious children become inspired and ready for school
Kindergarten Prep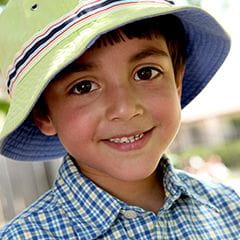 Preparing children for success in kindergarten and beyond
School Age Kids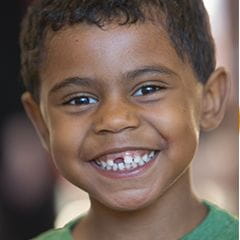 Where children become engaged learners who take pride in academic achievement
WE LOVE AND ENGAGE WITH ALL KIDS!!!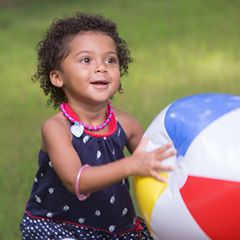 A welcoming place for age-appropriate fun, friendships, and exploration
Nutrition
Our daycare center follows the USDA Food and Nutrition Services Division Guidelines. We believe that nutrition is key to the growth and development of the children in our care. We strive to provide healthy, balanced, and fresh meals every day.
***Meals are included in the tuition except for infants who require formula or breast milk***
Exercise (FULL GYM)
In addition to healthy eating, our daycare center promotes both indoor and outdoor exercise. Outdoor activities take place on our spacious playground. Indoors, we are one of the ONLY DAYCARE in the area that has a FULL SIZE GYM!!!
Where we plan plenty of indoor activities like dancing and games involving movement and exercise.
New Harvest DayCare & Learning Center is a ministry of Grandview Christian Church.
Safety and security of our children is always our priority.
Our building is secure and are always being monitored during working hours.
For information about Grandview Christian Church, please call 915-565-1419